OUR MISSION
MAKE YOUR TIME IN AMSTERDAM A MEANINGFUL EXPERIENCE
At Amsterdam Odyssey, we stand by a few simple beliefs
People come first
Our goal is that you have a great time. Every person is different. First, we take account of your wishes and needs. Then we carefully craft your perfect tour.
Last-minute change of plans? No problem: flexible is our middle name. We know the city inside out, and we take care of you from the moment we start working on your tour.
Relax and enjoy your vacation!
Be genuine
Amsterdam highlights? Check. Hidden gems? You got it. But there is more. We help you understand what Amsterdam is about. What makes it a unique home for Amsterdammers and, since always, inspires visitors.
We take you where its fascinating history meets daily life. Our tours are insightful, inspirational and entertaining – like Amsterdam itself.
Local, sustainable and organic are our default settings. By taking a tour with us, you also support local entrepreneurs and initiatives. You help making Amsterdam even better!
Do what you love, and do it well
Amsterdam is our home. We deeply love it, and we want you, too, to feel at home here.
We strongly believe that empathy and genuine connections are key in travel experience. We love guiding, and we handpick our guides. We only work with professionals who are passionate and knowledgeable about this city. Our guides have a minimum level of Master's degree in history, social sciences and/or art history.
And most importantly: they are dedicated to giving you the best time.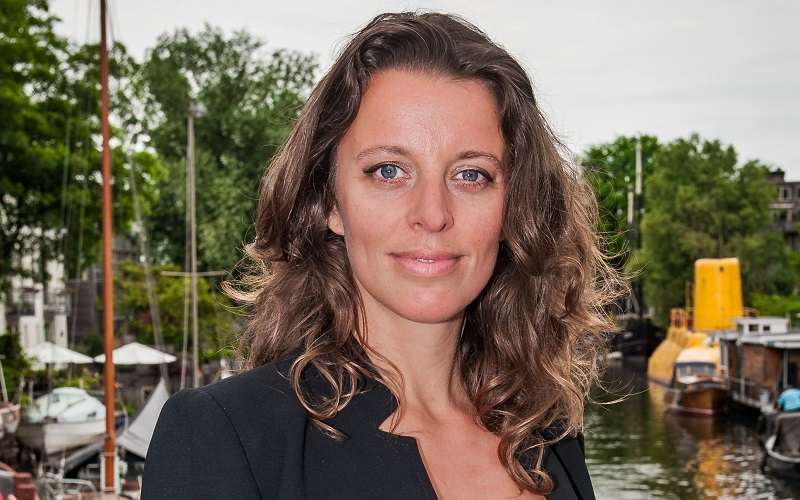 Co-founder/ owner and guide
Hello, I'm Hanneke, film scholar and teacher of art history. In 2006 I started giving guided museum tours in several museums in Amsterdam and dove into the history of the city where I was born and raised. Working in hospitality made me realize that I love making people feel at home.
I love the concept of Amsterdam Odyssey because it offers people a chance to get to know and enjoy the city like I do. The fact that we always create our tours based on the wishes and interest of our participants, ensures that my job as a guide will always be about discovering and connecting with people in a meaningful way.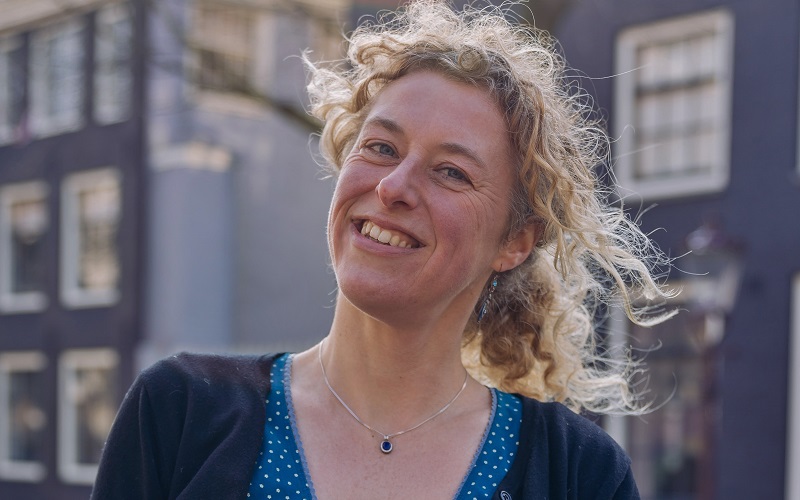 Co-founder/ owner and guide
Hi, I'm Eva, anthropologist and teacher of social sciences. Since 2010 I have been involved in several projects around sustainability and social development. Once I realized I prefer going beyond 'ready-made jobs', I started creating my own variations, one of them being Amsterdam Odyssey.
What I love about Amsterdam Odyssey is that everything I value, comes together. I have a passion for the city I was born and raised in. I enjoy sharing my extensive knowledge and enthusiasm with others, and I love involving people in the society around them, connecting them with each other and their surroundings.

Guide
Hi, I'm Irina. Amsterdam is my second adopted city – after Paris, where I lived for over 12 years, and Moscow, where I was born.
I studied literature and philosophy, and I enjoy teaching and telling stories. Enter guiding, where research meets communication. My biggest "Why?" Helping people find a door into the world of culture, regardless of their knowledge. Art can tell amazing stories, if you know how to look.
Amsterdam Odyssey's philosophy of guiding is a perfect mix of knowledge, empathy and fun. It clicked right away!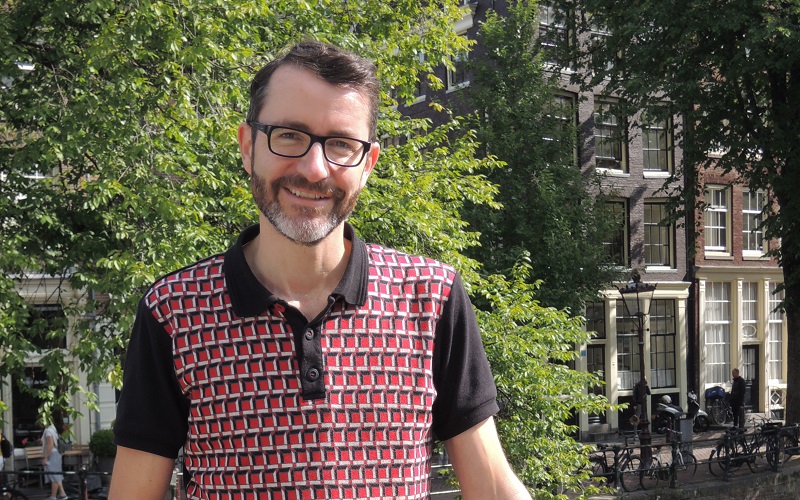 Guide
Hi, I'm Huibert. I studied history and graphic design. I walk, cycle, boat and canoe people through Amsterdam since 2003, telling tales from beyond the obvious about everything connected with Amsterdam. I like to surprise people and Amsterdam is full of surprises. Storytelling is a great way to make a connection between people and places.
Amsterdam is unique and so is Amsterdam Odyssey. Eva and Hanneke started this great concept and it suits me like a glove. By creating custom based tours you never stop exploring!


We look forward to meeting you in amsterdam